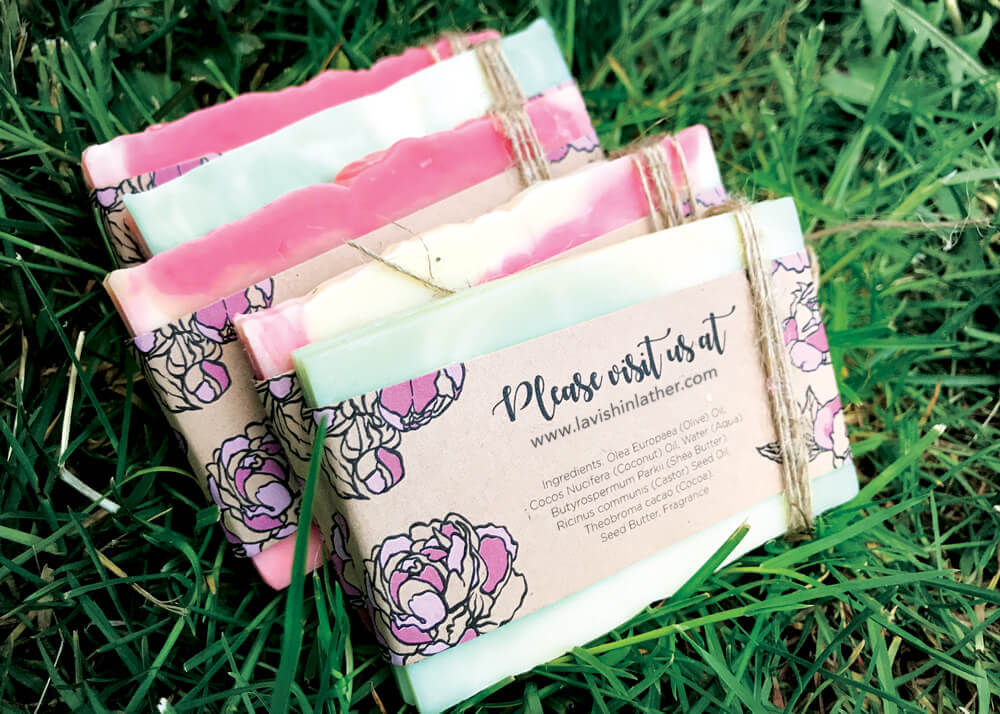 Lavish in Lather is a Canadian company that started out as a hobby. I started going to local craft shows and immediately fell in love with artisan soaps! The look and feel of authenticity, the rugged edges of imperfection gave each bar its own characteristic traits. Knowing that they were made locally was a plus!
I started going to classes to learn how to make my own soap. There are different ways to make them and designing them is artistry all on its own. I explored into essential oils – natural scents, their benefits, therapeutic and healing properties of different oils. I was hooked! I no longer wanted to use the store bought soaps which contained chemicals that I couldn't even pronounce. I wanted to know that I was using more natural ingredients on my body.
Shopping for body products is a huge industry and can get intimidating at times. But it doesn't have to be. I like to keep things simple by using natural ingredients as much as possible and absolutely NO ANIMAL TESTING! All our products are handcrafted locally with love.